10 Easy Steps to Greater Self-Esteem
With Positive Affirmations.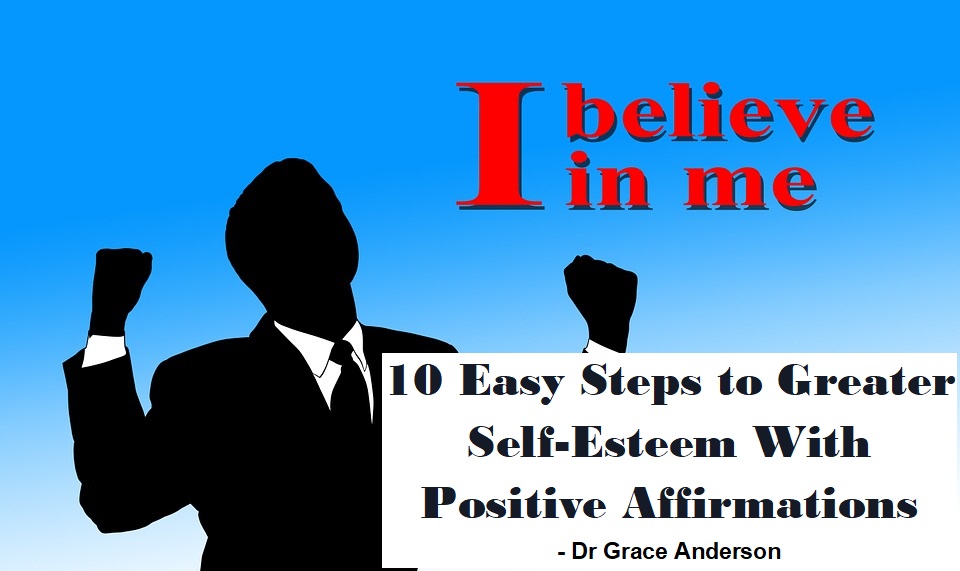 Have you ever suffered from your lack of self-esteem?
The niggling feeling that you are not good enough..
Not tall enough..
Not intelligent enough..
Not smart enough …
—Like him —
or Like her???
Well, if "yes", it simply means that, somehow, and for some reason, you are not valuing yourself enough..
Instead, you are constantly comparing yourself to other people, wanting what they have and failing to be grateful for what you have..
You can change all this negativity by learning how to use Positive Affirmations to affirm your own values and be proud of who you are.
Fill the Form Below to Grab Your Free Copy of this Article by Dr Grace Anderson.