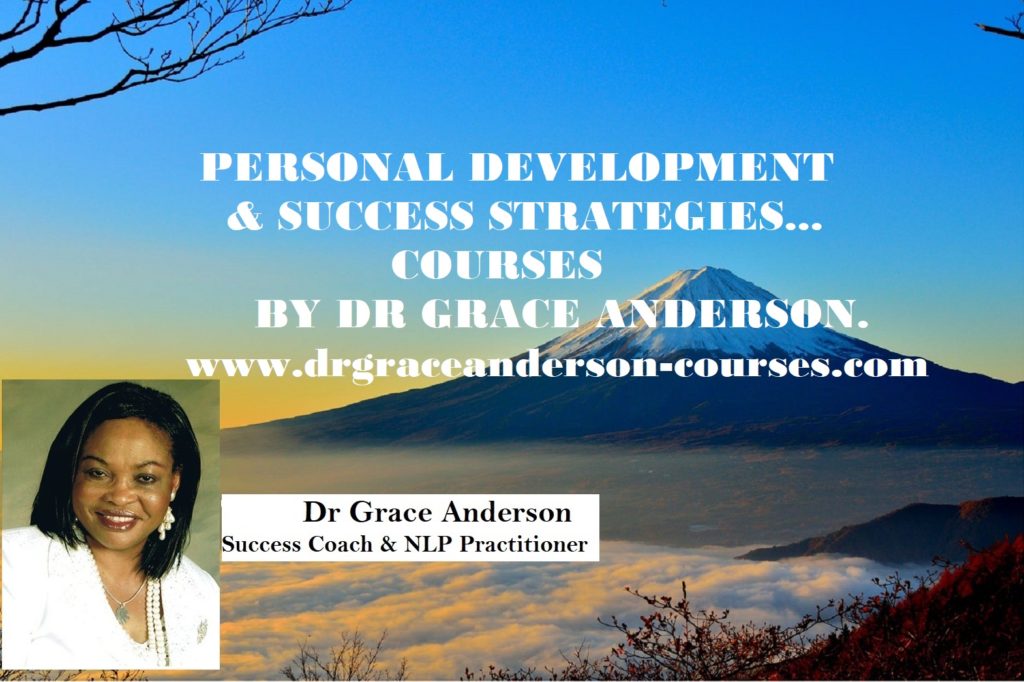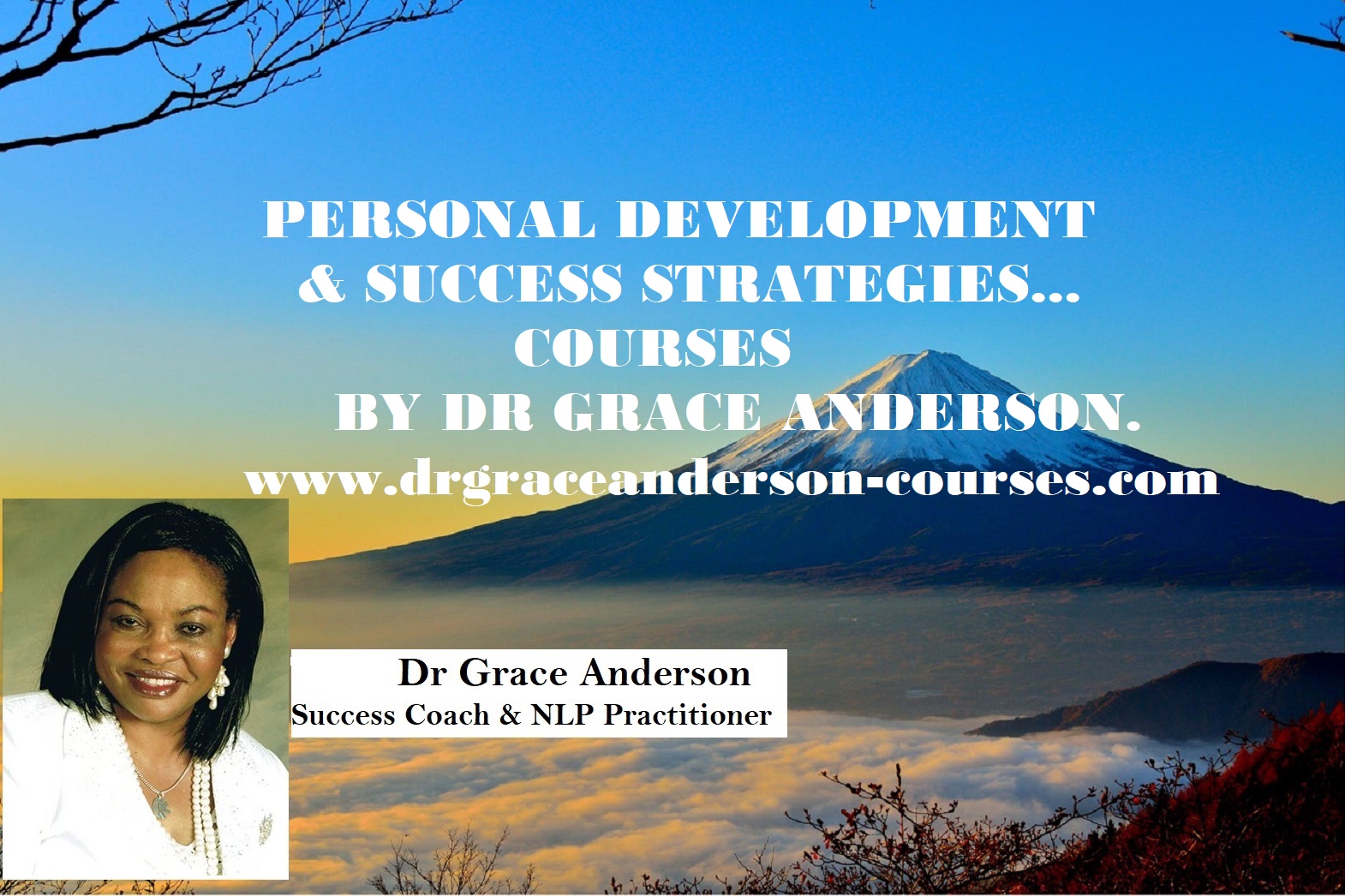 Are you looking for exciting Courses to help you develop your personality so you can achieve your highest potential?
If yes, Dr Grace Anderson's Courses will help you do just that.
Our Personal Development Courses include the following:
1. HOW TO UNLOCK THE POWER OF YOUR BEAUTIFUL AUTHENTIC SELF: VIDEO COURSE.
If you have been living in the shadow of other people, afraid of what they think about you or how they will react to anything you do, then this course is for you.
With 49 lessons divided into 6 Modules, you have more than sufficient materials to re-brand yourself. You will learn about Who you Really are and how to accept Yourself just as you are. There is so much to learn from this course that by the end of it, you will have rebuilt your self-confidence totally, so that you can hold your head high go out to achieve your goals successfully.
2. LAW OF ATTRACTION -VIDEO COURSE WITH eBOOK – MAKE YOUR DREAM COME TRUE.
You will learn the Principles of the Law of Attraction, how it works and how to apply it to your own life in order to achieve huge successes in your life.
3. POSITIVE AFFIRMATION SECRETS – VIDEO COURSE.
This course is perfect for you if you want to reduce your negative thinking tendencies and cultivate the habit of thinking positively. Positive thoughts will enable you to go out confidently to achieve your goals.
SUCCESS STRATEGIES COURSE.
4. GAIN INSPIRATION FROM WINNERS TO BUILD A LIFE YOU'LL LOVE-VIDEO COURSE.
This course takes you through various success strategies applied by the most successful people in our world today. People like Steve Jobs, Oprah Winfrey, Jack Kerouac and many more.
TO FIND OUT MORE ABOUT THESE COURSES, PLEASE CLICK HERE.
Dr Grace Anderson.